Beyond providing daily care, a good infant care centre should also have a high-quality curriculum that supports your baby's growth and development during their crucial early years. But what comprises the best infant care centre selection for your precious bundle of joy?
For a start, ensure that the centre is registered with the Early Childhood Development Agency (ECDA). Next, consider trusted household brands so that you have a peace of mind knowing that your baby is in good hands.
Kinderland, a member of the Crestar Education Group, has over 40 years of experience providing bilingual preschool education and infant and toddler care for children aged two months to six years.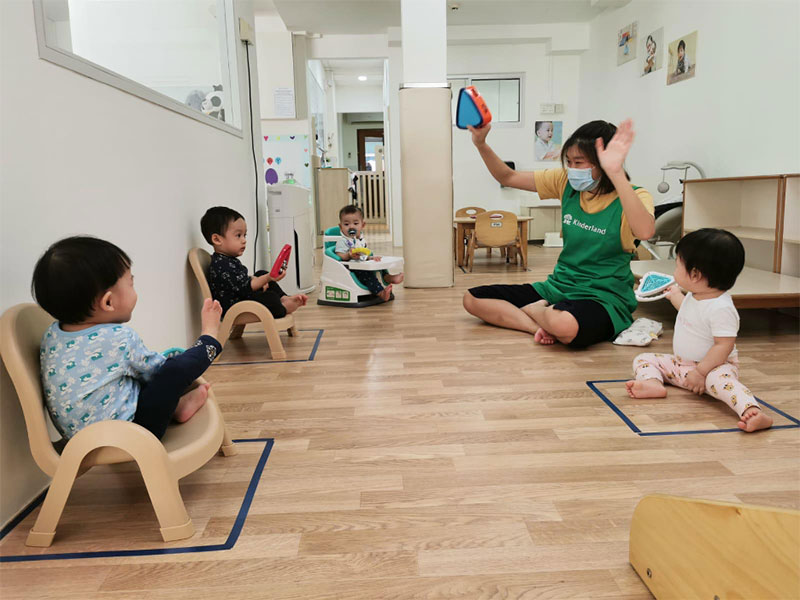 Kinderland is also affiliated to The Grange Institution (TGI), an international primary school. As the first school in Singapore to offer the Cambridge Primary Curriculum together with the International Primary Curriculum (IPC), TGI provides a progression path into the primary years for Expat and PR families looking at international education for their children.
Providing the best for your child
Infants and young children learn mainly through their senses and movement. That is why Kinderland's KinderBabes and KinderTots programmes are designed to give the little ones plenty of opportunities to hone their sensory-motor, creative, social, emotional and brain development.
A joint-study published in 2014 led by Dr Carol Loy, Director of Curriculum and Professional Development at Kinderland, and the National Institute of Education, shows that musical experiences during the early years can enhance a child's brain development – especially in areas of language and reading skills – and boost confidence.
Kinderland supports this belief by offering a music-infused curriculum for children across all ages at its centres, and facilitated by professional music teachers, no less. Different genre of music is also purposefully played in school during the day, at naptime and activity time.
At the heart of its highly praised curriculum is a team of responsive caregivers who ensure that children get the loving attention and quality interaction they need to thrive. Knowing that your little one's time is spent well, and is constantly soaking up new knowledge in trusted hands will help ease any separation anxiety you may have.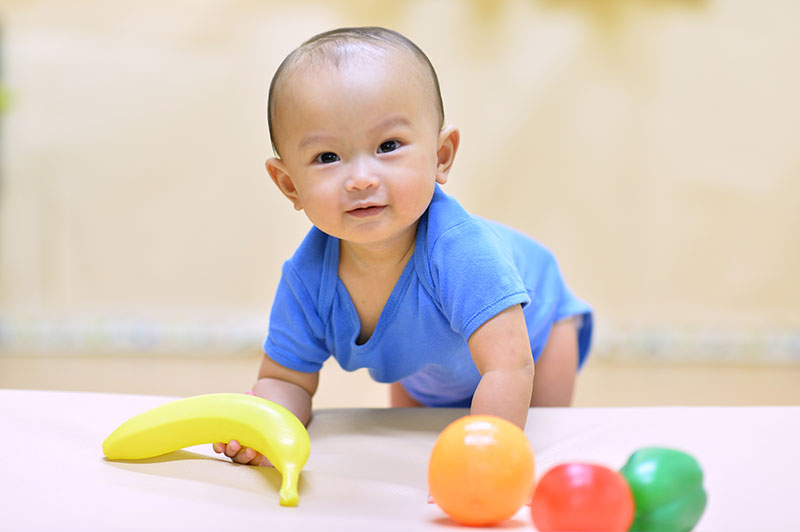 See it for yourself
Schedule a virtual centre tour at Kinderland to find out how your baby can benefit from our Infant and Toddler Care programmes, available at 12 centres islandwide:
In celebration of National Day 2020, Kinderland is offering an exclusive promotion for children who register between July 27 and August 31, and start school by September 1 at selected centres. Don't miss out! Get the details here.