Kinderland Choa Chu Kang [PRESCHOOL & INFANT]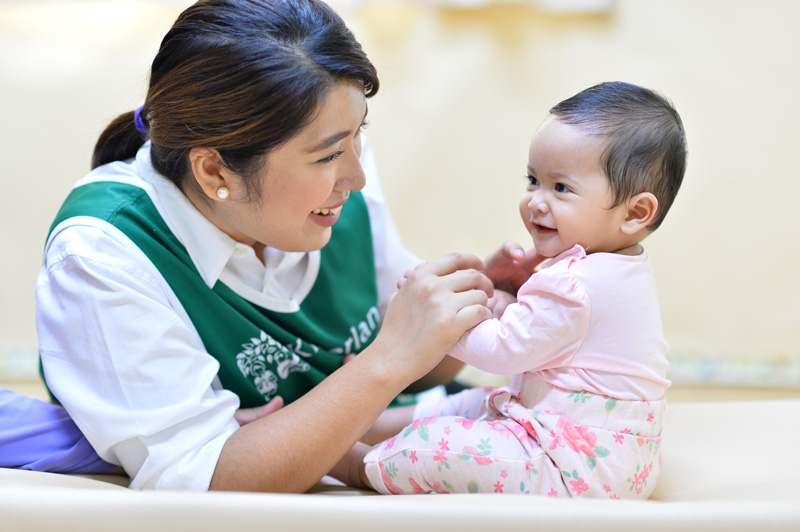 Infant Care - Warm, secure and responsive environment for your baby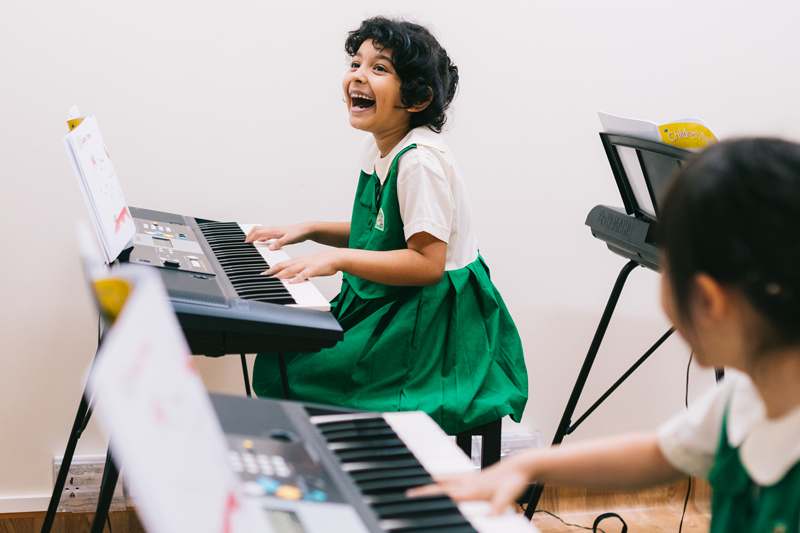 Learn keyboard music beneficial for advancing cognitive development from professional music teachers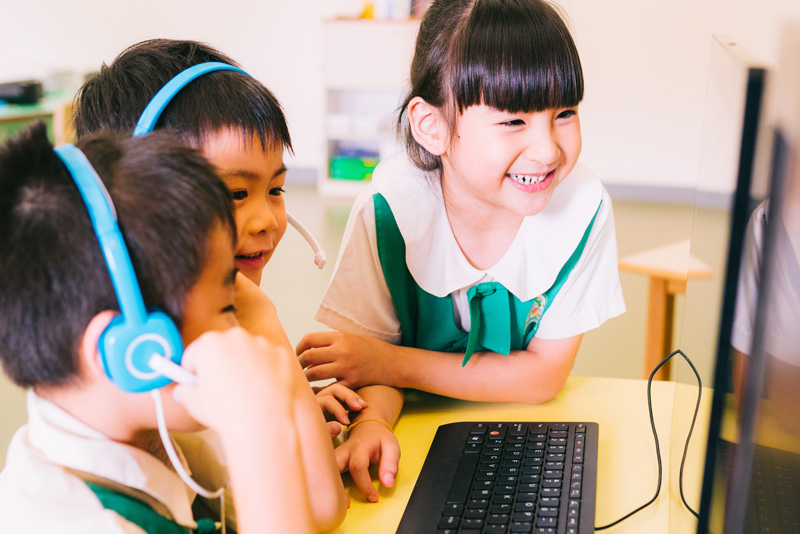 L.I.T is a proprietary programme designed to help your child learn to write before learning to read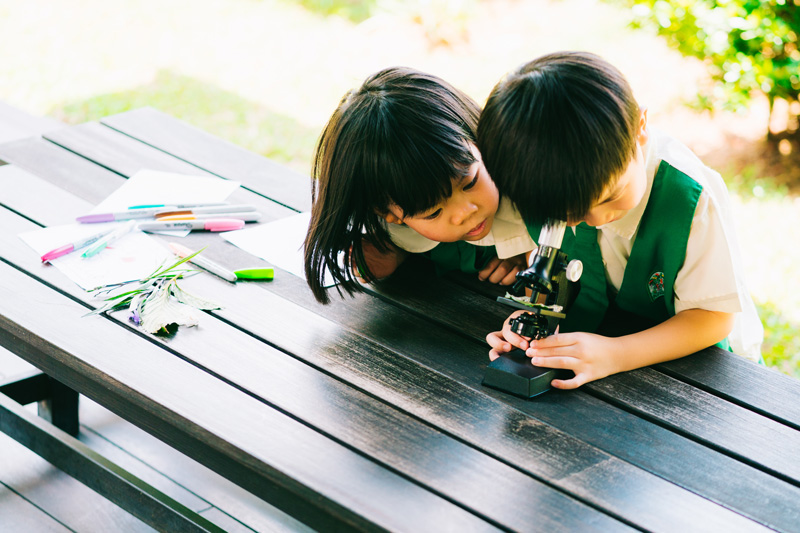 Well-researched curriculum inspires critical thinking and curiosity for Maths and Science
Located in Choa Chu Kang Central, Kinderland @ Choa Chu Kang is a prime choice for residents of Choa Chu Kang, Yew Tee, Teck Whye and Bukit Panjang. It offers a global exposure as many of our students in the preschool are international students. With nearby recreational areas like Choa Chu Kang Park, Choa Chu Kang Mega Playground and Limbang Park, our children relish in plenty of opportunities to enjoy nature. For educational trips around the neighbourhood, children can visit the supermarket in Lot One, the building just next door. Kinderland's infant care service, which is well-received by parents, is newly launched at the centre.
We have a dedicated ballet studio, music room and literacy room where children enjoy the freedom of creative expressions as they undertake Kinderland's signature curriculum – Children Music Programme, Literacy through I.T., KinderFit and S.T.R.E.A.M.
Location Information
Address
:
BLK 309 Choa Chu Kang Ave 4, #02-01,
Singapore 680309 (next to Lot One Shoppers' Mall)
Contact
:
6881 8818
Email
:
Please click here
Operating Hours
:
Mondays to Fridays – 7am to 7pm
Programmes
Programmes
:
Infant & Toddler Care (Coming in early 2020), Child Care
Sessions
:
Full day (Mon to Fri: 7.00am to 7.00pm)
Half day (Mon to Sat: 7.00am to 1.00pm)
Level
:
Infant, Nursery and Kindergarten
Age Group
:
2 months to 6 years old
Enrichment Courses
1. Abacus
2. English Speech & Drama
3. Art
We want to thank Teacher Marilyn and Sun for their efforts in teaching, supporting and nurturing our daughter. They are observant not only about our daughter's cognitive progress but her socioemotional progress as well.

We are especially grateful for their support in managing my child's separation anxiety . Also, we can see that our daughter is being instilled good values such as kindness, consideration, empathy as well as cooperation. Thank you for yr care and love to her! Happy teacher's day!
Michelle is a wonderful and patient teacher, and my son really likes her and listens to her.
As my boy is a bit more on the mischievous side, I can understand the efforts she puts in on the children when she is able to tell me how to help him or train him in certain aspects.
I observe that she also spends some time to talk to the parents which is good.
To: Teacher Michelle, Zeng laoshi, Li laoshi and the rest of the teachers at the centre.

Thank you for your dedication and the hard work you ladies have put in for Athena and her friends. It was a wonderful 8 months in Kinderland for Athena and this would not have been possible without you. It is assuring to know that my girl is growing and learning well in school for a working mum like me. Thank you once again and Happy Teacher's day.

Regards,
Jasmine
Thank you for teacher Michelle for the encouragement and support for the past 1.5 months. Malcolm is now more willing to change his own clothes and take his own food by his own initiative.
Happy Teachers' Day.
Thanks for your motivation, inspiration, enthusiasm, and encouragement in school . We get all of them from you.
Happy Teachers' Day to the teacher who inspires Kylie & me to be better every day.
Thanks Teacher Michelle for loving and taking a good care of Heidi Ng. Heidi loves you.
Thank you for taking care of Jayden well and guiding him in his studies.
To Teacher Michelle: To the world you may be just a teacher, but to Jalen you are someone on his 'favourites' list! Thank you for your patience and You give the best hugs!

To Teacher Ann: Thank you for your passion, effort and smiles for the young ones.
To Ms Pauline:
Thank you for your patience and affirmation. Keep smiling, it's contagious.

To Zeng Laoshi:
Real learning goes beyond the textbook, thank you for your creativity, patience and willingness to impart knowledge and skills to the young ones.
Thank you Teachers at Kinderland, especially Teacher Ann, for being wonderful Teachers who show love and concern for my girl. Appreciate the updates and photos of what the children are doing in school, so that we have a glimpse of their school lives. Our family feels very assured that my girl is in the good hands of Teacher Ann and all the Teachers in Kinderland. Happy Teachers' Day! :)
Thank you for making the effort and e-learning possible! Jaylene is so happy to e-meet her friends and teacher❤️
Teacher Pauline, Jalen said he miss u!
Dear Ms Ben, Ms Priya and Zhang Laoshi,

I would like to say that the HBL has been very enjoyable for Sophie. Both Sophie and I look forward to the class daily where we can have some connection with the teacher and classmates.

Thanks for all the hard work. Appreciate all the things that you are doing.
张老师好,

谢谢老师让子峯有机会动动脑筋,利用孩子们的想象力来完成作业!
Dear Teachers of Kinderland @ CCK

I would like to express my appreciation to Teacher Priya of K1 and Teacher Ann of PN2 for always engaging the class and enhancing it during the HBL period. The idea of having games on Nearpod has also made the class more exciting. My daughter is now more attentive and willing to concentrate during the HBL. Thanks for the effort and time spent to nurture our children!

Also, thank you, Teacher Zhang of K1 for your effort in using puppetry and bringing creative ideas to engage the class and Teacher Liu of PN2 for always making the class lively such as showing the class how to cook in your kitchen and to be careful of fire. Kudos to all the effort that was put in.

HBL is not easy but the teachers are doing a good job for our children. Thank you!
I would like to provide some feedback on the incredible job that Teacher Michelle and Sun Lao Shi have been doing.

The daily Zoom sessions have been engaging and whilst the teachers have tried to make it fun, learning is not compromised. The contents were structured and followed the planned syllabus to ensure the children don't fall behind during the CB period. The teachers really went out of their way to find materials and means to engage the children in this very different environment of remote learning. The stories, songs, exercises, NearPod activities etc. are all very well received. I am an educator myself (albeit not in pre-school) and many times I see existing materials just assumed to be able to be delivered remotely so I really appreciate how the teachers are trying to leverage the different ways to reach out to the children.

The teachers also made a point to email parents weekly to inform us of upcoming lesson plans so we can prepare the necessary materials for the children to be able to participate in class, and also post lesson to ensure that the parents know if there are any assigned work as we may not necessarily be sitting in the zoom sessions ourselves.

I know of other childcare centres that are not doing any of these, so I wanted to drop a note of thanks to you and your team for doing a great job during this unprecedented period.

Teacher Michelle/孙老师, thanks for your hard work/谢谢你, 辛苦了!
Dear Kinderland, with the HBL coming to an end, I would like to say thank you to Zhang Laoshi and Teacher Priya of Kinderland Lot 1. Both teachers planned very engaging programmes for the students to learn about things like simple machines and tools using puppets, props, stories, songs, Nearpod games and even a scavenger hunt!

I know that the internet is sometimes cranky and teachers have to get used to teaching using Zoom but I can sense that the teachers really try their best to engage the students and even for me as a parent, I really look forward to the daily classes because I also learnt many things.

Through this HBL, I got to understand the preschool teachers' job is beyond just teaching but really caring and engaging the children and also sharing good values! So thank you teachers and I am sure everyone in class including Sophie, my child, is looking forward to go back to school again!