Kinderland Woodlands Mart [Preschool & Infant]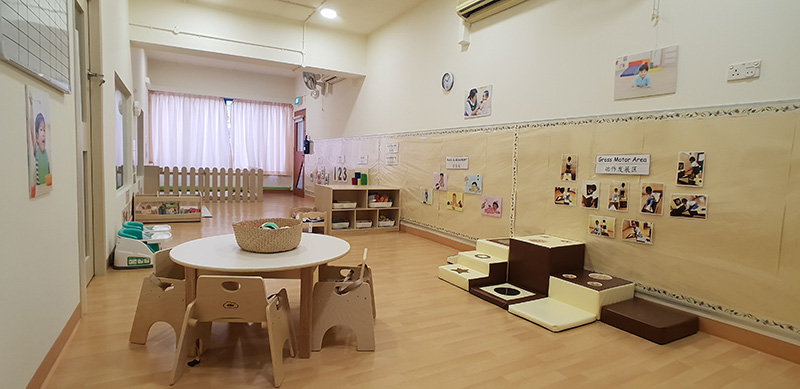 Infant Care - Warm, secure and responsive environment for your baby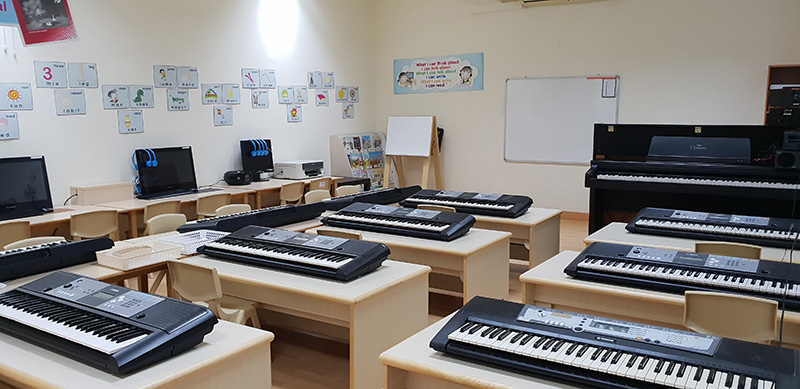 Music Studio - Our Children's Music Programme provides our older children with the opportunity to learn keyboard music which is beneficial in advancing cognitive development, from professional music teachers.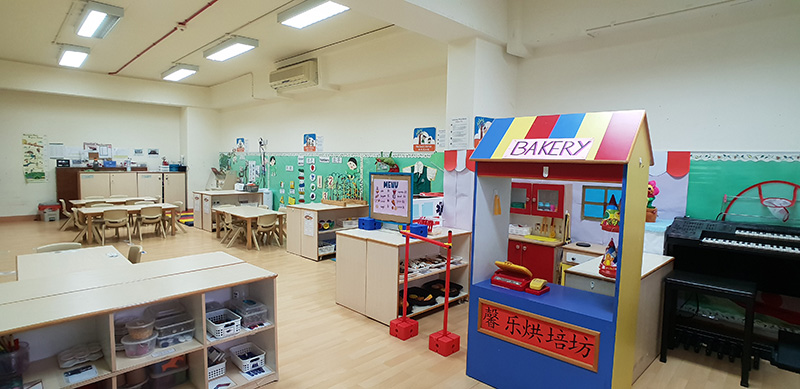 Neatly organised classroom with various learning corners conducive for learning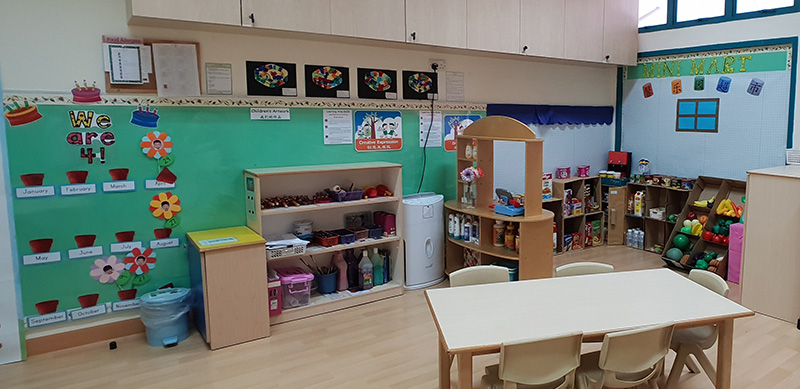 Vibrant classroom setting furnished with ample teaching materials to invigorate learning
Kinderland @ Woodlands Mart is a short ten-minute walk away from Admiralty MRT, serving the residents living in Admiralty, Woodlands and Sembawang who are looking to enrol their children in a quality preschool. We have a dedicated ballet studio, music room and literacy room where our children enjoy the freedom of creative expression as they undertake Kinderland's signature curriculum – Children Music Programme, Literacy through I.T. and KinderFit.
At Woodlands Mart, we have both infant care and preschool programmes suitable for children aged 2 months to 6 years old.
Location Information
Address
:
768 Woodlands Ave 6 #02-01,
Singapore 730768.
Contact
:
6881 8818
Email
:
Please click here
Outdoor Areas
:
In the vicinity are shops offering different trades like salon, clinic, bakery, bookshop and supermarket which our children will visit during educational trips to extend learning on themes explored in lessons such as Occupation and Neighbourhood.
Operating Hours
:
Mondays to Fridays – 7.00am to 7.00pm
Saturdays – 7.00am to 2.00pm
Programmes
| | | |
| --- | --- | --- |
| Programmes | : | Infant & Toddler Care, Child Care |
| Sessions | : | Half Day, Full Day |
| Level | : | Infant, Nursery and Kindergarten |
| Age Group | : | 2 months to 6 years old |
Enrichment Courses
1) English Speech & Drama
2) Science
3) Art
4) Abacus
I would like to say a big thanks to 郭老师 and teacher Branda for providing my Daughter with such a loving and wonderful care. I have noticed that the teachers teach with love, respect, patience and motivation. Keep up the good work!
THANK YOU TO TEACHER YSABELLE AND WU LAOSHI FOR BEING THE GUIDING STAR FOR MY CHILD ALWAYS AND HELPING HER EXCEL IN HER LIFE.
HAPPY TEACHERS DAY !
My heartfelt thanks to everything that teacher and principal done for my daughter in Kinderland. It has been over 1 year since My daughter enrolled into kinderland. My girl have learnt routine, life skills and good manners in school. Special thanks to the Teacher Camille, Zhang laoshi, Chen laoshi who have been taking care of my girl. My girl always shares with me about the happenings in school and told me what her teacher did for them, such as tying her hair, bathing her, singing to her, praising her etc. I am glad to have made the right choice in sending my girl to Kinderland. She is a cheerful girl and she loves her school and friends very much. I know my girl will be in good hands for the next following years.
Our gratitude to Teacher Brenda for being so patient and nurturing, and for being an excellent role model to Wilber. He now looks forward to go to school & shares interesting stories about school to us each time he reaches home. When you ask him about school, his big smile says it all. Thank you & happy teachers' day!
THANKS FOR THE TEACHERS.
HAPPY TEACHER DAY.
THANKS FOR THE TEACHERS.
HAPPY TEACHER DAY.