Kinderland Marine Parade [Preschool & INFANT]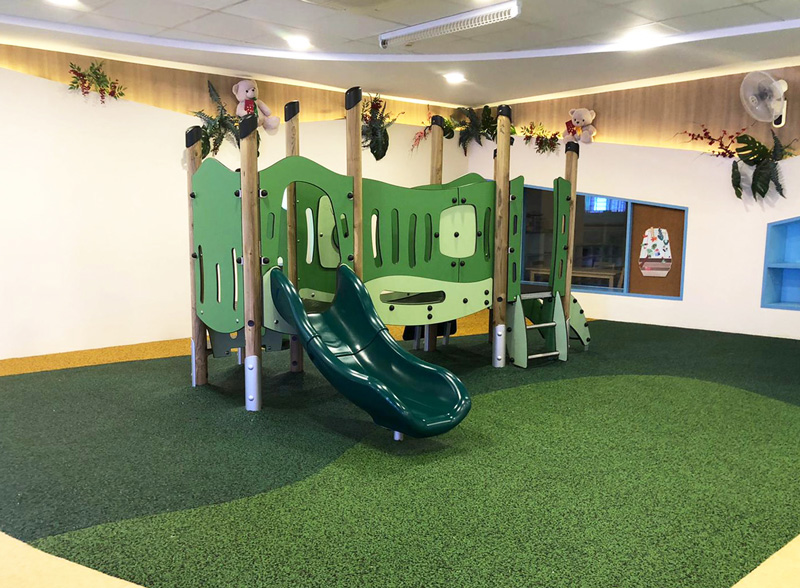 Large indoor multi-purpose hall for group activities and play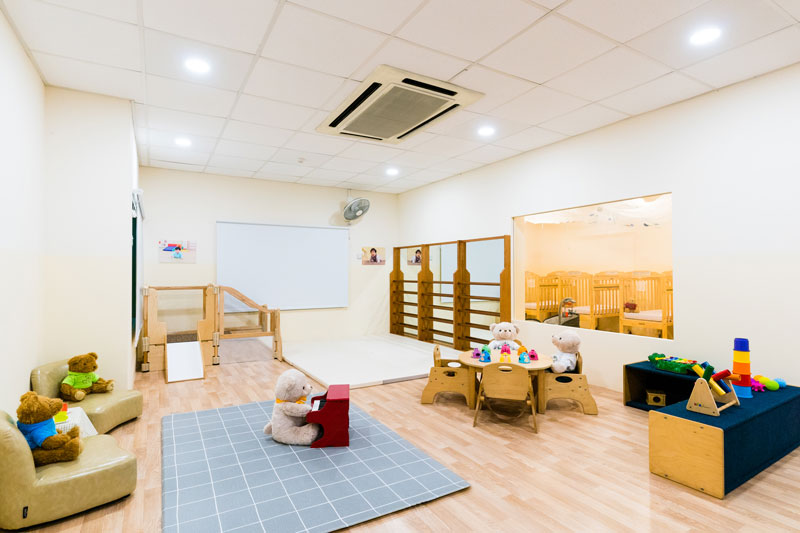 Clean and comfortable setting that is conducive for infant total development.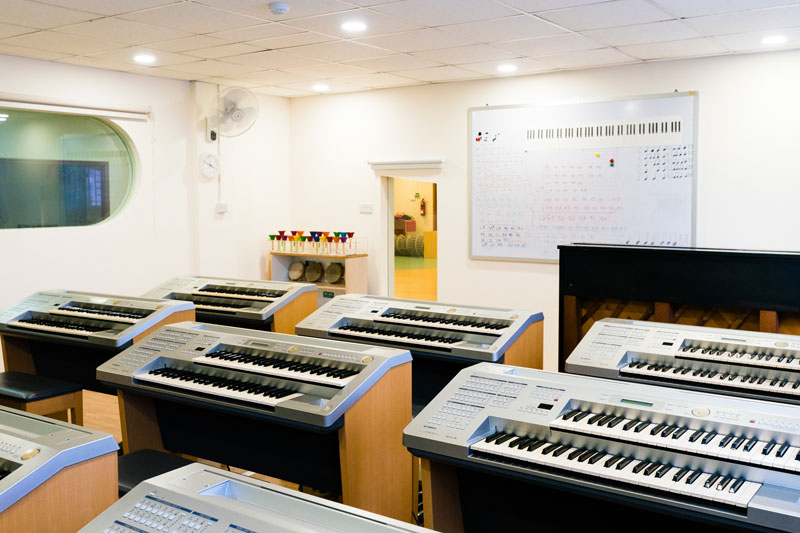 Music Studio - Our Children's Music Programme provides our older children with the opportunity to play the keyboard.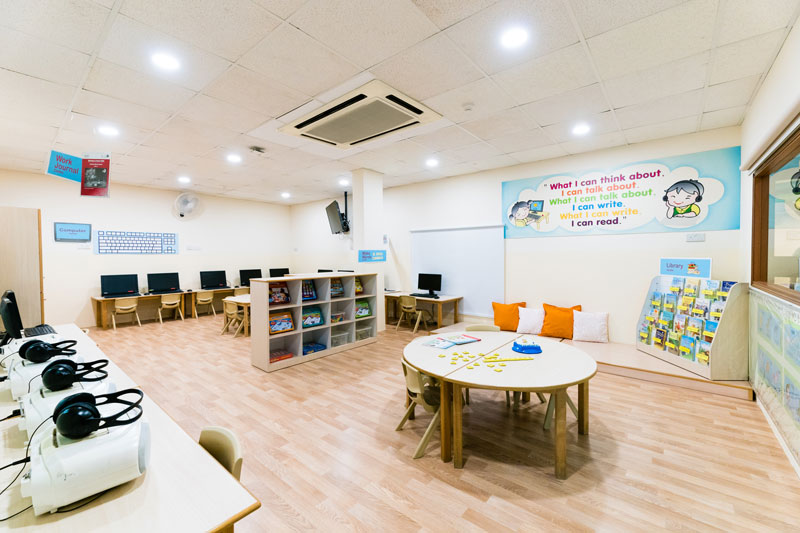 L.I.T Room – Literacy Through I.T. implements computer-aided learning to enhance literacy and creative writing skills for pre-schoolers.
Conveniently located in the heart of the learning hub, Kinderland @ Marine Parade is a quality preschool, fully fitted with curriculum-aligned facilities.
The dedicated rooms for Music and Art allow children to express themselves creatively. Within the centre, there is a literacy room that develops their communicative abilities in listening and speaking, and the multipurpose area with an indoor playground is ideal for children's participation in games and exercises that develop fine and gross motor skills. The centre also features a self-help kitchenette which promotes independence as children learn to set up for meals, serve themselves and clean up after meals.
What's truly special about Kinderland @ Marine Parade is it offers Kinderland's only bilingual English and Japanese programme specially designed for Japanese children. The integrated programme is conducted by a native Japanese teacher to enhance your child's bilingual English and Japanese literacy acquisition in their most crucial years of child development. Over the course of our programme, your child will be rooted in his identity as Japanese through introduction to traditional songs, crafts, poems and seasonal events.
Location Information
Address
:
87 Marine Parade Central
#03-201 Singapore 440087
Contact
:
6881 8818
Email
:
Please click here
Operating Hours
:
Mondays to Fridays – 7.00am to 7.00pm
Saturdays – 7.00am to 2.00pm
Programmes
Programmes
:
Infant & Toddler Care, Child Care
Bilingual English & Japanese Classes are available at this centre. Call to enquire.
Sessions
:
Half Day, Full Day
Level
:
Infant, Nursery and Kindergarten
Age Group
:
2 months to 6 years old
Enrichment Courses
1. Science
2. Public Speaking
We're really thankful to the 3 Teachers in infantcare, specially Teacher Liu Xiu Feng.
Since Gordon joined (May 2019) she was the one who really takes good care of him, tried to understand him, in his character and habits. She's a patient and warm-hearted teacher. Really appreciate Teacher's love, hard work and kindness. Please continue to support and love all babies. Thank you.
My child has taken a liking to her Chinese classes ever since 范老师 took over. She's starting to sing and converse more than before in mandarin. I am so appreciative and thankful for this positive change.

很感谢范老师一直以来的鼓励😊你太棒了!
Ms Cristine is a kind, dedicated and encouraging teacher. She's always seen with a big smile on her face and takes her work seriously. My child speaks fondly of her constantly and is sad that she won't get to see Ms Cristine anymore when she goes to P1 next year.

I wish Ms Cristine all the best and congratulate her on a job well done!

Happy Teachers Day 😊
I would like to say BIG THANKS to all the teachers at Kinderland MP esp the teachers in the infant care. Qian feng has been with the infant care since May 2019 and has grown so well with the love of the teachers. I want to say a huge and special thank you to Liu Lao Shi, Teacher Nicole & Xie Lao Shi for doing their best to take care of Qian Feng while we are at work. Thank you for all your effort! Very Grateful. <3
Happy Teacher's Day to all the teachers at Kinderland @ Marine Parade.
老师是火种,点燃了学生的心灵之火;老师是石阶,承受着学生一步步踏实的向上的攀登;老师是蜡烛,燃烧了自己照亮了别人。
老师们节日快乐!同时感谢你们付出的努力,谢谢!
To Miss Zyra and Wang Lao Shi,

Thank you for your patience and care towards Clara all these while. You have made Clara's preschool experience happy and memorable. Happy Teacher's Day!
Happy Teachers' Day to all the Teachers at Kinderland @ Marine Parade!! Appreciate all your efforts in educating the children. 老师最伟大!感恩。
Thank you Miss Keith and Mo Lao Shi for your patience and love. I have finally overcome my stranger anxiety before going to school Everyday!
My son enjoys his online classes with Ms.Huda! A big shout-out for the Japanese classes conducted by Misaki-Sensei for the Marine Parade Kinderland toddlers – very well done and interactive. Thank you!