Kinderland Revenue House [PRESCHOOL & INFANT CARE] (For Staff from Ministries and government agencies Only)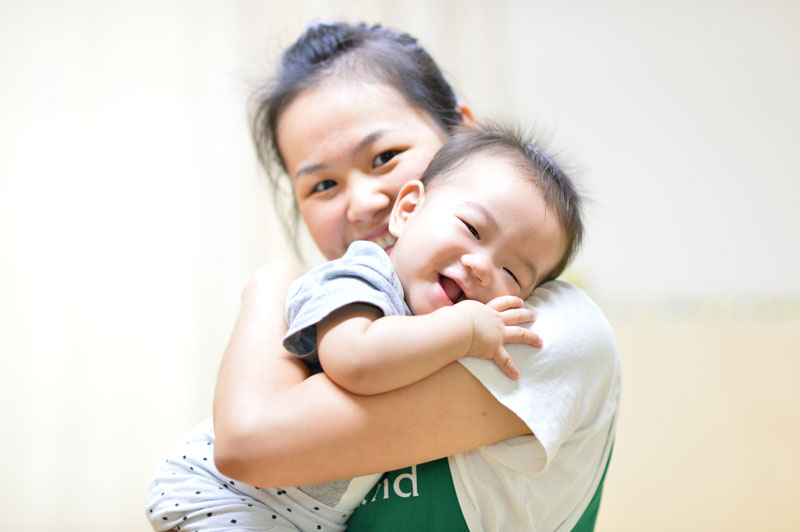 Dedicated infant care where children can grow happily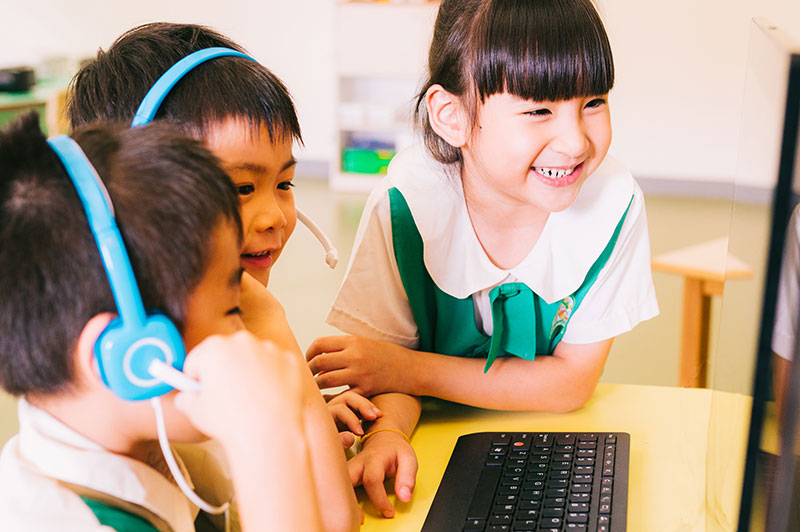 Computer centre open to children to explore technology freely with guidance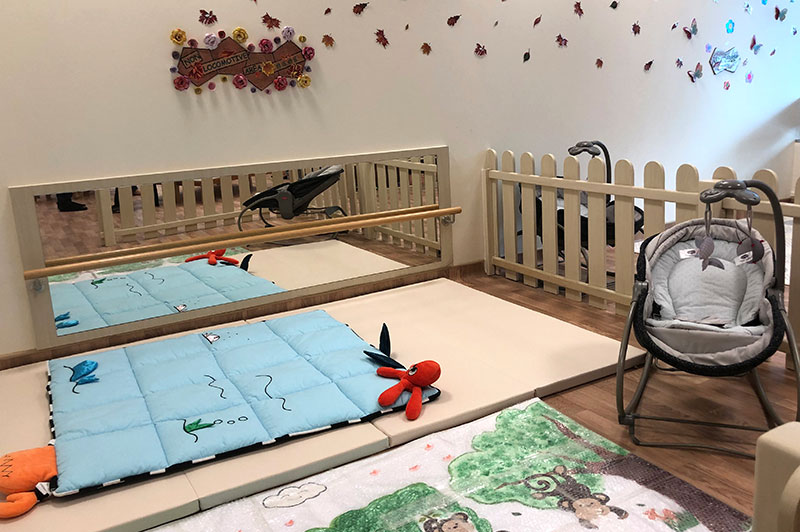 Neatly organised classroom with various learning corners conducive for learning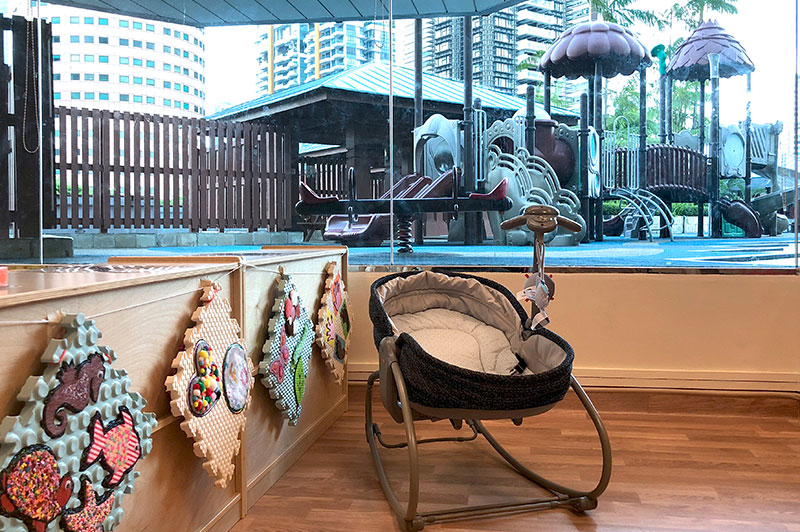 Sensorial play area with a pleasurable gaze of the playground.
Kinderland @ Revenue House now provides additional infant care to the existing childcare services. The spaciously new and safe area (about the size of a four-room HDB flat!) is designed for infants to encourage them to discover their physical capacities as they conquer their tri-monthly developmental milestones. With our seamless programme, it is only natural that our infants grow to become confident pre-schoolers with Kinderland.
Conveniently located just across Novena MRT Station, our centre offers full-day programme for both infants and pre-schoolers between the ages of two months and six years old.
Location Information
Address
:
55 Newton Road #05-01,
Revenue House,
Singapore 307987.
Contact
:
6881 8818
Email
:
Please click here
Operating Hours
:
Mondays to Fridays – 7.00am to 7.00pm
Saturdays – 7:00am to 2:00pm
Programmes
| | | |
| --- | --- | --- |
| Programmes | : | Infant & Toddler Care, Child Care |
| Level | : | Infant to Kindergarten 2 |
| Sessions | : | Half Day, Full Day |
| Age Group | : | 2 months to below 7 years old. |
Enrichment Courses
1) Chinese Speech & Drama
2) English Speech & Drama
3) KinderArt
4) Abacus
Thank you for your uncompromising service, care and concern given to My girl. She is now more confident.

I know that she is in good hands. Thanks for taking care of my girl and showing her the right path.

Thanks for your inspiring work.
Thank you Ms. Sandra for the things you have done for Munize, especially listening to her stories. She would share with me what she learnt in school and what you have taught her. She is always happy mentioning your name. I am glad that you are her teacher. Thank you for making a difference in Munize's life!
To ALL TEACHERS,

I enjoy my time in school with all of you. You have been the most wonderful, patient, and fun teachers. You have made my Kinderland experience a great one!

Sorry to have caused you trouble when I am not in the mood to be a good boy.

Thank you to you all Teachers, these are my words to you, with the help of my Papa.

Sincerely,
Aaron Ooi
Shoutout to Ms Zaiton, Ms Warrah, Ms Sze Kee, Ms Sandra, Ms Wang Dan and Ms Suzanne

Thank you all of you for looking after for my 2 (graduated) + 1 kid always. Ever patient, caring and gentle to my kids. Thank you for paying attention to their needs. Much much appreciated always.
Thank you to the infant care teachers for your patience, love and care towards Riley. We appreciate your dedication.
Thank you to every staff and Teacher in Kinderland @ RH,

I appreciate your every single hard work and effort, as I know it is not an easy job especially with so many "little monsters" and I can't imagine when they are sleepy as they simply just won't listen and would keep throwing tantrum 😂
Special thanks to the form teacher Ms Wara, Ms Eileen and Wang 老师.

I still remember it clearly during the first few days when Xin Kai started school and the image of him being a Koala bear on Ms Wara. Hahahahaha… so cute. And Suzane, you are really accurate as you predicted that he will be ok in 3 weeks.

You guys are fantastic, I see my boy mature and grow independent. Now it has turned into a motivation to me every day when I pick up my boy, he always surprises and cheers me and my wife up for the things he do and the words he uses to communicate. Now I'm waiting to be surprised by him using the potty instead of the diaper 😁

For Ms Wara, I like the way she shares during parent meeting as she not only updates us on what Xin Kai does and how he behaves, she will also share in greater details the upcoming plans and approaches.

Once again, Thanks everyone and have a wonderful Happy Teacher Day 😘
Thank you, Ms Sandra, for always giving us timely updates on how Rachel behaves in school, be it positive feedback or areas for improvement. We do value and appreciate all these feedback as it helps us monitor and educate Rachel as and when necessary. More importantly, Rachel enjoys school a lot and she always come home rhyming about new songs she learnt in school. Above cognitive development, I appreciate that her mental development is also taken care of. She often seems happy after school and has never been reluctant to go to school.

Also would like to show my appreciation to Chen laoshi. Rachel always mentions that Chen laoshi is very fierce (aware of the importance of it and acknowledging, NOT complain). She is aware that Chen laoshi will not tolerate any nonsense in class. Yet, Rachel is aware that Chen laoshi loves and cares for the children as much as all other teachers do.

For all the great nurturing and support given to our children, thank you all the teachers in Kinderland @ Revenue House.
We would like to thank the Teachers of Kinderland @ Revenue House for the dedicated care given to the kids. Especially to teacher Zaiton, Wang Lao Shi, Chen Lao Shi and teacher Sandra who have showed they go beyond their duty of work and showed real kindness and care. Also to Suzanne who at times help to take care of the children as well. Also to the support staff and helpers who take care of the administrative aspect and prepared well cooked food. Wishing all of you a very happy Teacher's Day!
Thank you Ms Eileen and Ms. Wang for being patient and taking care of Aaron. Accompanying him thru his nap, to teaching him on how to hold his pencil correctly.

We appreciate it.
A BIG THANK U to all teachers for their patience towards Jiale! He's been far from easy to handle but all of u have treated him with much love and patience. Kudos and have a happy teacher's day!!!!
Ms Eileen and 黄老师 were nice and experienced teachers that taught my daughter alot! Tks for the patience and love given to my daughter and the rest of the children! KEEP UP THE GOOD WORK!!!
My child is well taken care by her teachers and she loves them a lot. Thank you for taking care of my child and caring for her well being and education!
Hi Zhang Lao Shi

Thank you for teaching keira chinese and being so patient to keira. Thanks for always bao bao keira when she is always so whiny in the morning!

Happy Teacher's Day!

Love Keira Lim
To Teacher Ms Warrah

Thank you for your energy and warmth you gave to the class and to my daughter! Thanks for your teaching and fun classes. Your laughter never fails to make my girl smile!

Keira lim loves Ms Warrah
Nursery
Dear teacher Wara,

We will like to thank you for the fun and interactive lesson conducted via Zoom for the past few days! Leia has had good fun in the lessons as she sings and dance and enjoy learning from the slides! Thanks for your dedication to the children as always and keep up the good job!
Dear VP, Ms Eileen, Yao Laoshi, Ms Sheryl, Hu Laoshi, Wang Laoshi, Suzanne and teachers,

It has been coming to a year since Shi Ran attended school. I have seen her growing quite a bit – from a crying baby to now, where she can enter the school without crying and learn new things from the teachers. I am grateful for all the help and patience given to Shi Ran.

During the CB period, the teachers also made an effort to make the lessons interesting, especially when their attention span is so short. Now that she is back in school some days a week, I am also thankful that the school have measures in place to keep the children safe.

Special thanks to Ms Eileen, Yao Laoshi and Ms Sheryl and Ms Aishan for taking good care of Shi Ran. I must also thank the rest of the teachers (Hu Laoshi, Wang Laoshi, Suzanne) who always show concern.