3 September was a memorable day for our Kinderland and ELFA principals, teachers and support staff as we unified and bonded virtually through the Kinderland and ELFA Learning Day (KELD). Despite the pandemic circumstances, our team was filled with excitement and anticipation for what was planned for them, delivered via the Zoom platform.
Themed "Confidence & Poise for Educators of Tomorrow", KELD 2020 coincided with Teachers' Day. The focus was to appreciate our teachers for their dedication, passion and unwavering stance, even more so during this unprecedented time. To do so, the activities for the day were planned not only just for their continuous professional development, but also for them to be refuelled and to learn how to care for themselves.
Mr Robert Leong, Director, Management Board of Crestar Education Group (CEG), and Mr Seet Lee Kiang, General Manager, Crestar Education Group (Early Childhood) started off the day with their opening addresses, thanking the Kinderland and ELFA family for their hard work.
We kicked off the first training session for the day with our first speaker, Ms Josephine Tan from National Parks (NParks). She spoke about the benefits of gardening in our community and in our schools, and how we can grow plants for learning, enjoyment and wellness.
Up next, everyone got down to some stretching and relaxing to get themselves healthy and poised. Led by Crestar Learning Centre (CLC) Dance Principal, Ms Ivy Chua, our teachers participated in the session with much enthusiasm, and found it a fun, refreshing and novel way to relax themselves.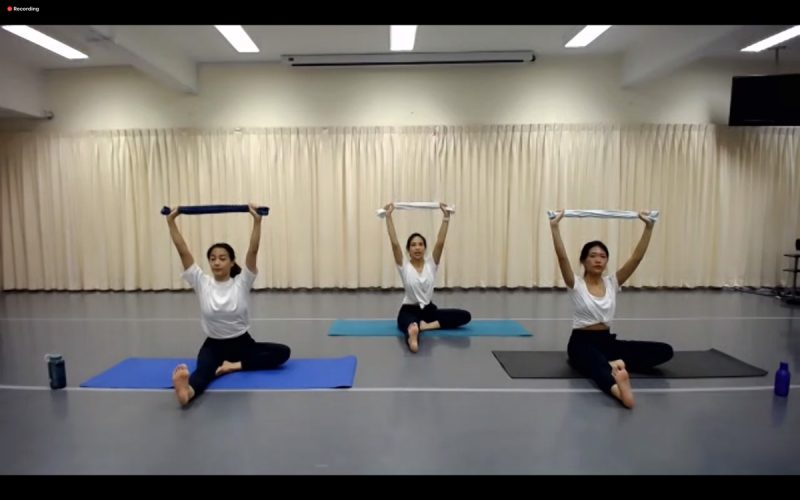 Last but not least, our teachers were engaged in an interactive session with Ms Mika Swee from SIM Professional Development. From face shapes to body shapes, our teachers had an interesting discovery about themselves, and learnt how to bring out the best in them, boosting their confidence from within.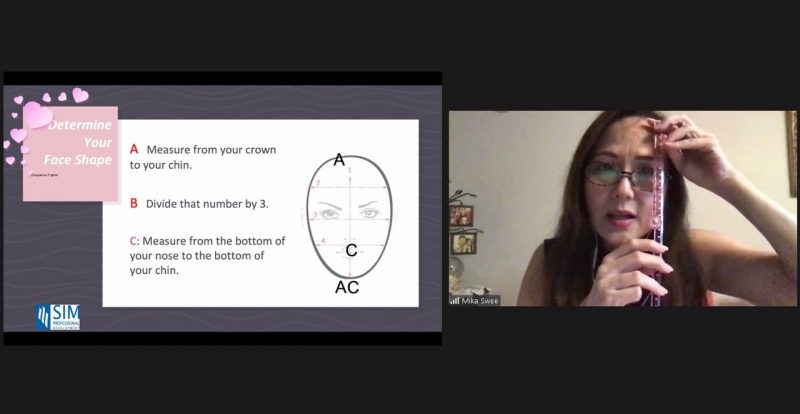 The day ended on a high, with everyone feeling refreshed and enriched.
Thank you teachers, for your contributions to the development of our Kinderland and ELFA children!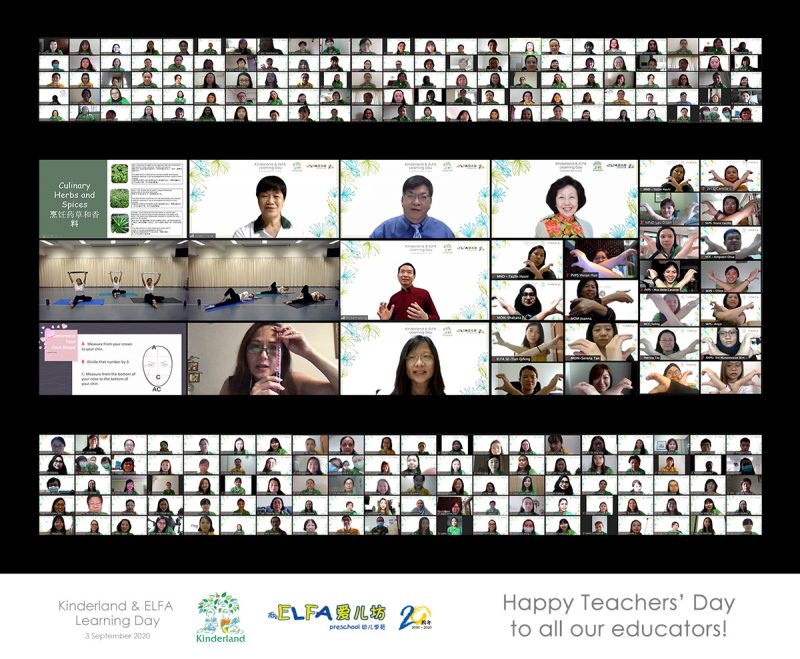 To commemorate this significant event of 2020, and in appreciation of everyone's efforts, an exclusive Kinderland and ELFA Teacher's Digital Sticker Pack was launched for download and use.
Download the exclusive Kinderland & ELFA Teacher's Digital Sticker Pack by scanning the QR codes below!