The COVID-19 situation has cast dark clouds and shaped a gloomy outlook in the lives of many. But as the saying goes "there's a rainbow after every storm", Kinderland brought colours to some elderlies through the annual Start Small Dream Big (SSDB) initiative.
SSDB is a President's Challenge initiative that aims to encourage and inculcate good values to preschoolers and encourage them to give back to society. Aligning with this year's theme on Kindness, Kinderland hopes to inspire our young ones to cultivate the habit of giving through simple everyday acts of care and empathy.
Our children send their love and care to the elderly through an existing partnership with Lions Befrienders (LB), a social service organisation that helps seniors to age in place. Working together with Mask Sewn with Love (MSWL), a total of 600 hand-sewn masks, packed together with the children's lovely handmade greeting cards, were donated to the elderly friends at LB on 29 July as a gesture to wish them well and keep them safe.
Within our Kinderland centres, each also held their own SSDB projects and activities as well, as the children learn all about what it means to be kind.
In Kinderland Preschool @ Yio Chu Kang, Ministry of Manpower (MOM), Revenue House and Marine Parade, the children expressed their appreciation to essential workers. Teachers discussed and reflected with the children on the roles of these essential workers and their contribution to our everyday lives. It was truly heart-warming as they received the gifts of love from our children.
On the other spectrum of kindness, the Kindergarten 2 children from Kinderland Preschool @ Sengkang learnt to care for nature and how they can help contribute to a sustainable world. They were taught how to pot their own mini plants in environmental-friendly pots. Through this, we hope to plant seeds of kindness in our children and create more exposure to nature for them, especially in today's digitalised world.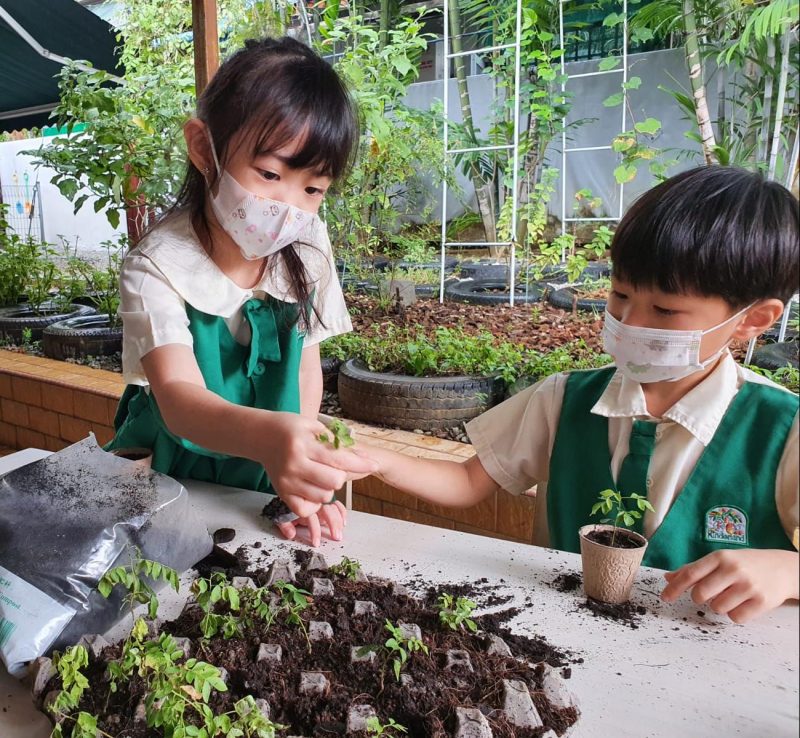 In such unprecedented times, kindness towards each other and to the people around us, makes an even greater difference. It is our hope that our children will continue to spread kindness wherever they are, to make the world a better place.