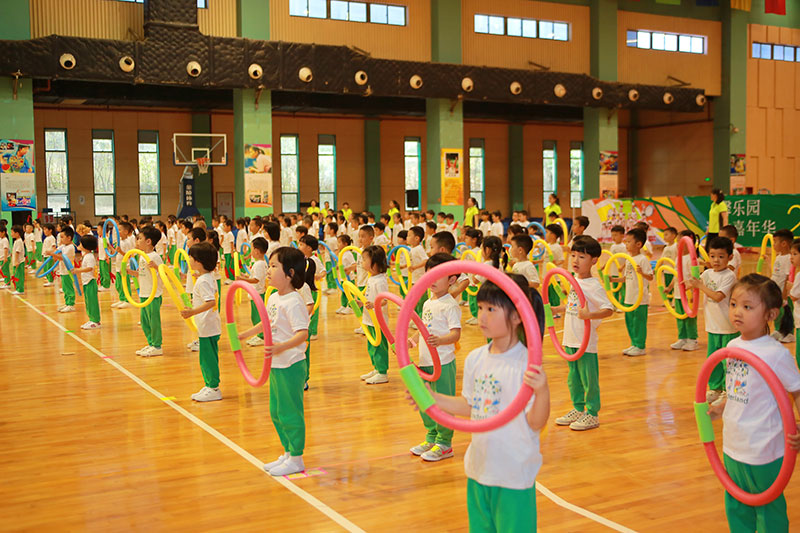 Kinderland was the first to launch its very own Preschool Marching Band in Xiamen. A mammoth exercise in coordination and discipline, the band builds team spirit, confidence and aural acuity in our preschoolers from a tender age.
Last October, 53 Kinderland children under the age of 5 gave a captivating performance at our annual Sports Fiesta. Our little drummer boys and girls warmed up the crowd with its rendition of the song "Ole Ole" followed by 龍的傳人 (The Descendants of the Dragon) with different formation and rhythms. They played using different type of drums like the snare drums, tenor drums and bass drums. This was not possible without the sheer hard work from the children and teachers over the past six months.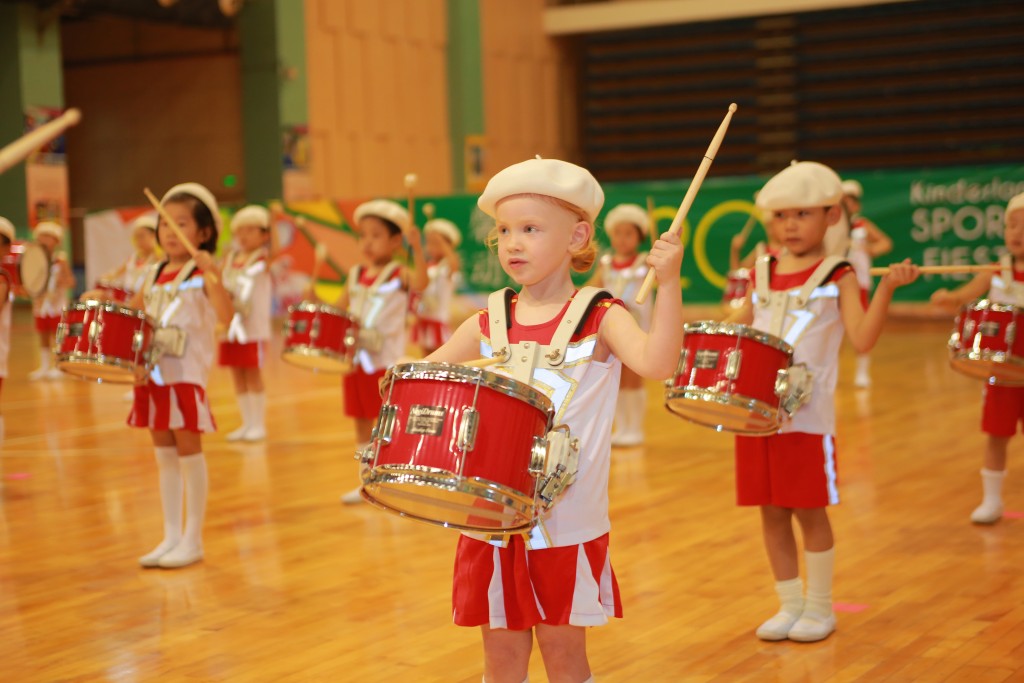 The Sports Day is also a day for our children and their family together to celebrate their healthy journey and at the same time building closer family ties, with 80% of the parents participated in all the games and activities.