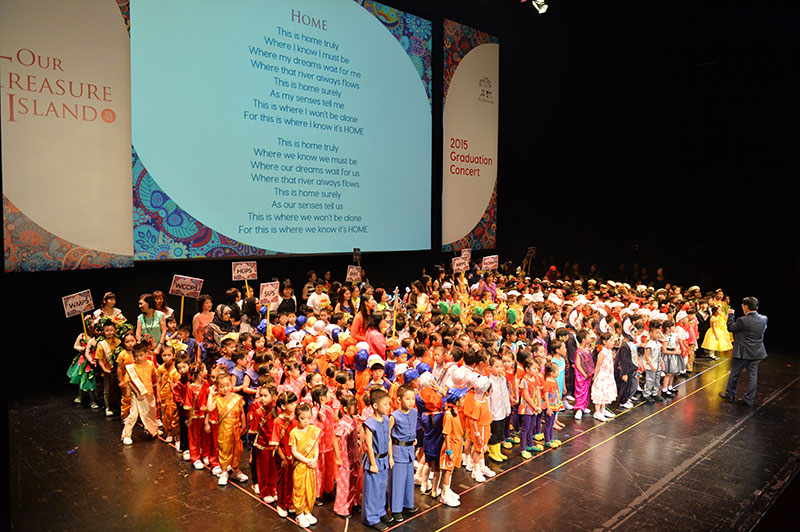 In conjunction with the graduation of Kinderland's K2 students and the SG50 celebrations, a concert titled 'Our Treasure Island' was staged on 14 November 2015 in the University Cultural Centre at National University of Singapore.
It was a fitting closure for our children's preschool journey, and for our nation's golden jubilee celebration, as the children showcased their own achievements in a series of performances that track our nation's progress over 50 years.
Through the concert, the children were transported back in time to Singapore of the bygone years: they learn to value our now-modern and progressive country, as well as the contributions of our founding father, the late Mr Lee Kuan Yew. They also learn to appreciate the diverse ethnic communities and their cultures which made Singapore such a colourful place to live in.