Kinderland celebrated the success of its graduating cohort of 220 Kindergarten Two children, in December 2020. Due to COVID-19 safe measures in place, the graduation was held virtually for the first time in history, across the individual centres. Though the graduation concert took on a different shape this year, it did not dampen the joyous occasion, as our children were beaming with pride and excitement on their significant day.
Valedictorians across each centre took the stage with their speeches in mother tongue languages, signifying the commencement of the concert. Themed 'Together, We Are Stronger!', the graduation concert reflects the unity and resilience of Kinderland's children as the world goes through the unprecedented COVID-19 pandemic.
Music has always been the essence of Kinderland's curriculum. Formed since 2010, the Kinderland marching band has taken pride as the first and only preschool marching band in Singapore. This year we break new frontiers even in adversity, as we formed our first virtual marching band.
Planning for the virtual marching band took about 2 months, which started in mid-May during the Circuit Breaker. In total, the band had 47 children comprising Kindergarten One and Kindergarten Two students, with rehearsals spanning three months from July to September. To adhere to safe distancing measures, practice was done in small groups. The formation of the performance was also choreographed in a way that children did not cross paths with one another.
To achieve optimum audio and visual effect, Kinderland also invested interest to produce the video with the latest recording devices and technology, which include mounted 360VR cameras and wireless microphones for sound pickup.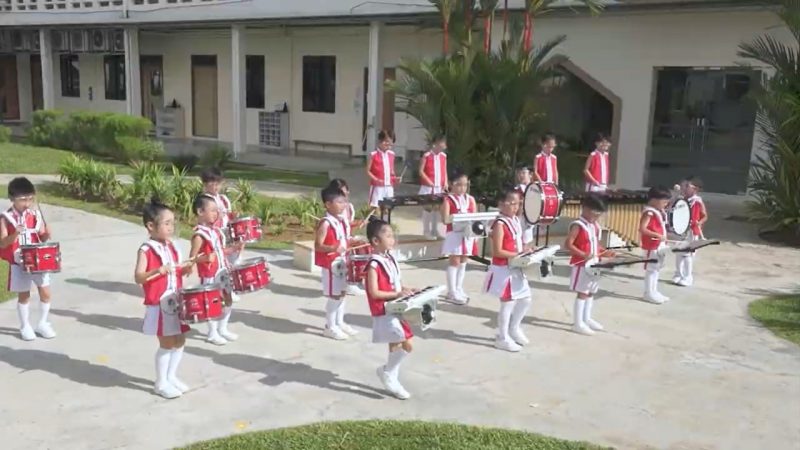 Every centre put up spectacular performance items, with the children showcasing their talent through playing music, singing, and dancing. Some of these performances include the Children's Music Programme (CMP) item, where every child got to play together in their mini stage ensemble, as well as a lively basketball-themed performance by our children from Kinderland Preschool @ Yio Chu Kang.
Our teachers also took the opportunity to reminisce every child's joyous learning journey as they grow with Kinderland from their first day to graduation. As we reflect on how the children have grown, we are certain they are ready for their big, big world ahead.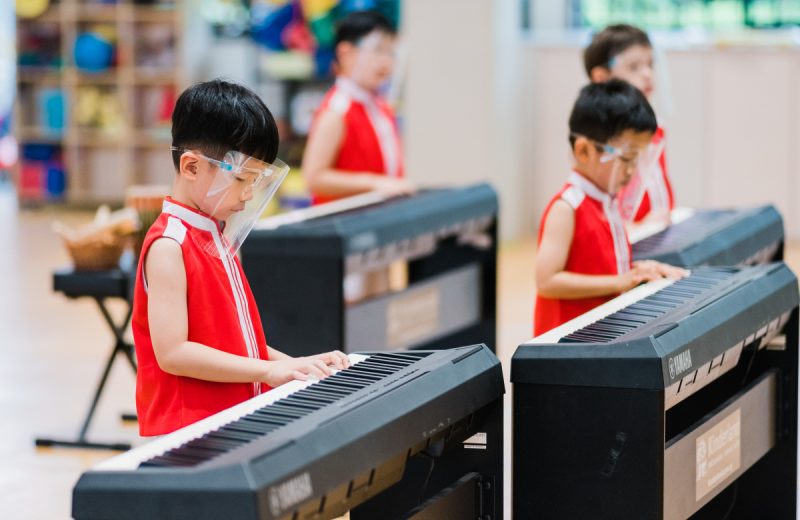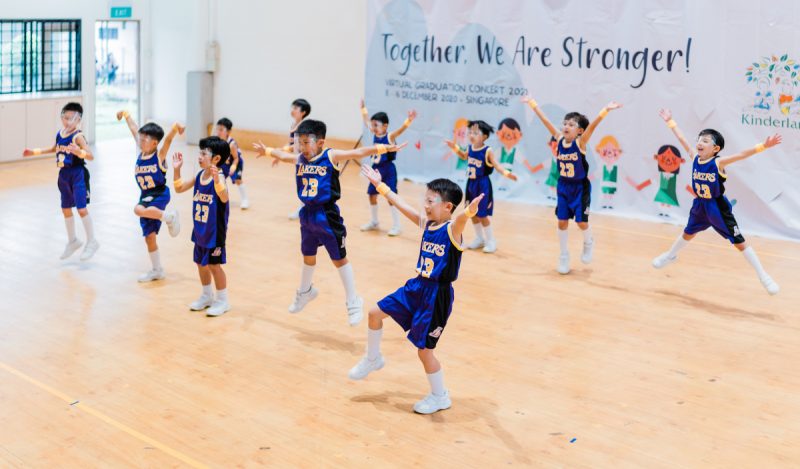 To commemorate this significant event differently this year, friends and families are welcomed to leave messages of encouragement for our children on the Kinderland Preschool Virtual Graduation Concert webpage!
Here's wishing all our graduates a fruitful journey ahead! May all of you grow to be resilient individuals ready to take on the world!