Children's childhood has been uniquely impacted due to the pandemic in the past two years. Those born between 2016 till today live through this period during one of their most important physical, social, and emotional developmental periods. As Singapore battles Covid-19 infections, some parents with young children may have chosen not to send them to school, fearing their child may contract the virus.
If your child has delayed enrolment into preschool for the last two years, it is fair to expect some possible lapse in learning. It is estimated that today's children are several months behind expected learning milestones. On average, students globally are eight months behind where they would have been without the pandemic.
As we move toward an endemic stage, our children's return to safe, in-person education must be prioritized to avoid lifelong setbacks. Kinderland shares five reasons why you should act now and give your child a strong head start in learning.
#1: Positive Social-Emotional Development
The pandemic caused disruptions in routines and caused social isolation for children. At Kinderland, through intended activities, infants and toddlers develop their social-emotional skills.
The preschool environment allows high levels of interaction that provides constant verbal, facial and bodily cues. With children exposed to these real-life cues from a younger age, they learn to manage communication with others better. Children with good social skills will have more confidence in themselves and in interacting with others. This is a stepping stone for them to reach other developmental milestones as they grow.
#2: Enhanced Cognitive Development
When your child experiences an effective curriculum it enhances their thinking, learning, reasoning, concentration and retention skills. However, one obstacle stands in the way – children given too much screen time.
KK Women's and Children's Hospital's (KKH) survey found that 75 per cent of pre-schoolers had an average of at least one hour of recreational screen viewing time each day. The World Health Organization (WHO)'s recommendation for screen time with children under age five is no more than an hour a day.
"Time-poor parents are not putting sufficient emphasis on activities for children and relying heavily on electronic devices for the children's activities and even childminding. COVID-19 has worsened the situation." said KKH consultant Dr Benny Loo.
He also adds that too much screen time for babies and toddlers could lead to adverse effects such as shorter attention span, lower empathy, and inability to read faces and learn new social skills. Since our founding in 1978, Kinderland has honoured the importance of offering a quality music-infused curriculum. Our time-tested, unique curriculum has proven to enhance language literacy and cognitive development in a child's early years.
#3. Strong Communication and Language Skills
Being in school builds a child's self-confidence, empathy and ability to develop meaningful connections with peers and teachers. A big part of positive social-emotional development lies in communication abilities.
A study by the U.K. government's education authority Ofsted has found that children struggle with basic skills such as writing and speech in the wake of the Covid-19 pandemic.
In the "early years" group, Ofsted found that education providers had noted delays in young children's speech and language development. This behaviour could be due to reduced social interaction amid the coronavirus pandemic and associated lockdowns.
During the months of isolation, children had limited to no communication with peers and adults outside of their immediate family. Their interactions were one-way on electronic devices, with access to any information/ entertainment they would need. This limits children's ability to navigate different conversations and situations which usually requires two-way interaction and logical thinking.
Listening and absorbing the basic and distinct sounds of language form the foundation for speech. The crucial window period for children to pick these distinctive sounds are below the ages of six. At Kinderland, there will be increased access to genuine interactions and emotional connections with peers and teachers. This stimulates your child's speech, language, and cognitive growth, even from birth.
#4: Intentional Motor Skills Development
Being back in school opens up countless opportunities for intentional physical play and motor development. At Kinderland Preschool and Infant Care, we ensure ample opportunities for physical development in your child through indoor and outdoor play!
Unlike just physical play on the playground or child-directed play with toys, intentional play is applied to guide our children through our programmes. The children learn to navigate through activities such as relays and physical games to develop specific motor skills.
Kinderland recognises the importance of strengthening our children's physical growth. Our KinderFit Cardio-Fitness programme is specially designed to optimise the physical development of young children. Children in our school are exposed to 50% more physical activity than their peers. Building our children's motor skills early is key to building their confidence in overcoming more activities as they grow.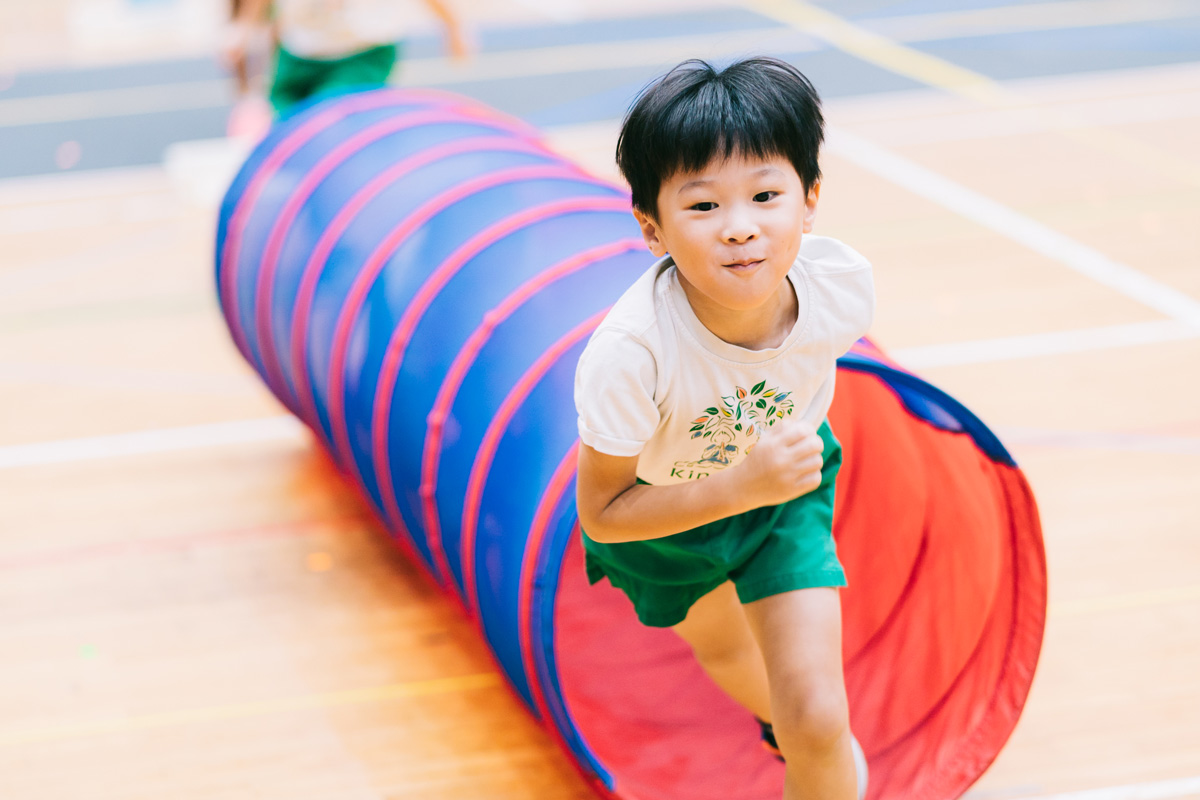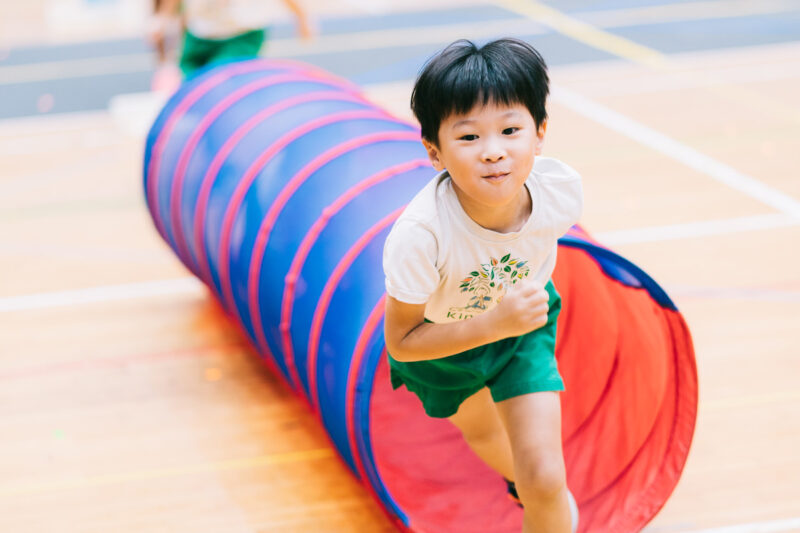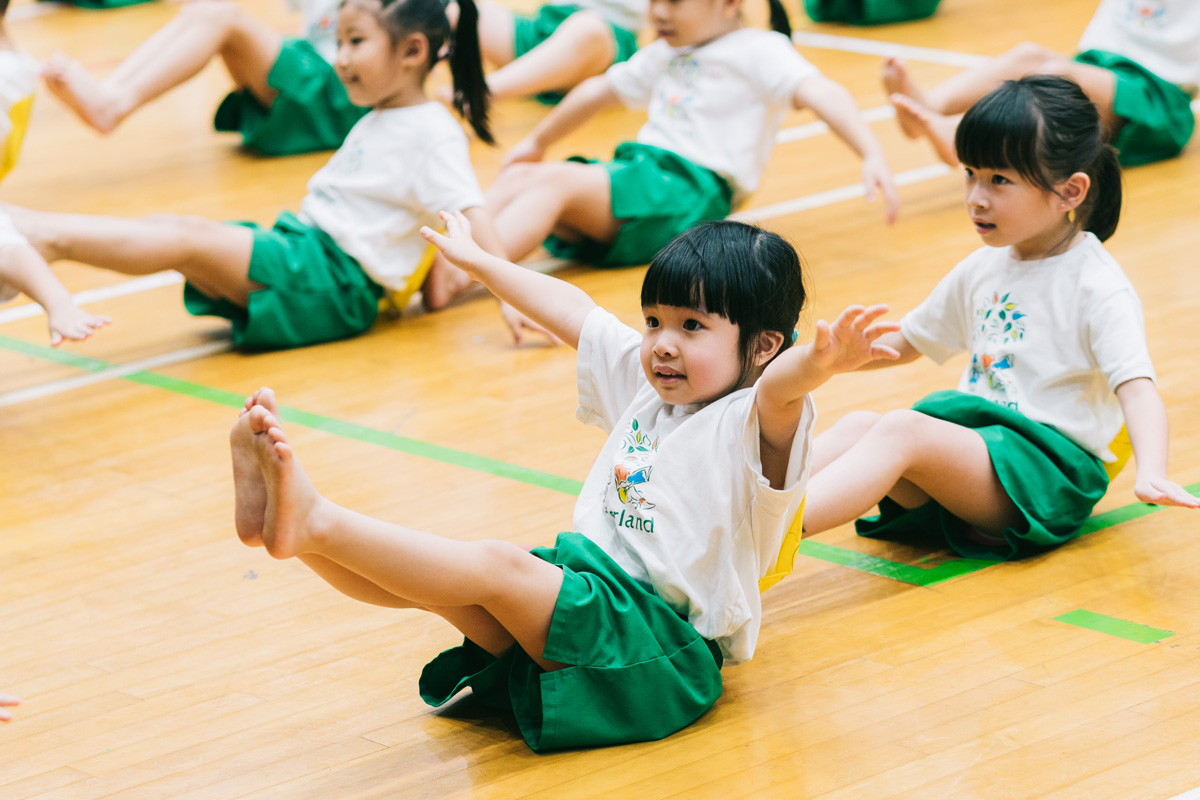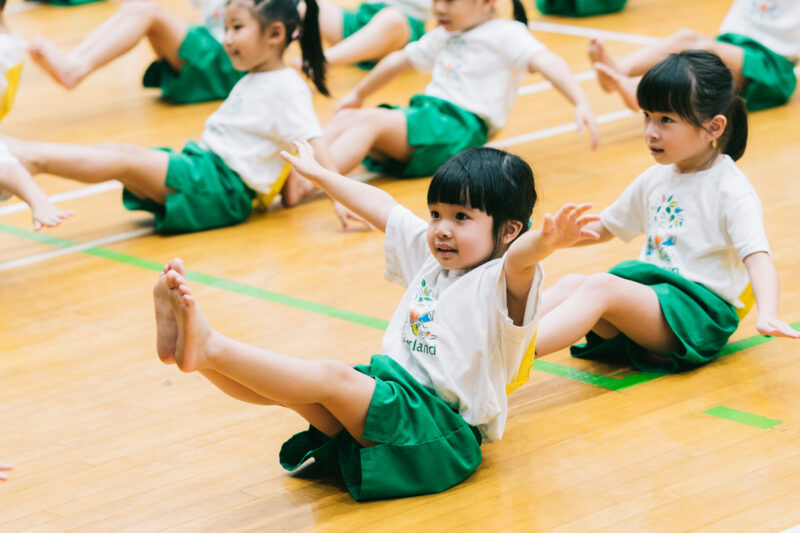 We encourage our children to approach the world with wonderment and awe and grow into naturally curious individuals.
#5: Unleash Talent and Potential
When in school, children are exposed to new knowledge and skills as part of curated programmes and activities that bring out the best in your child. While experiencing the joy of learning, our young ones discover their strengths and are kept inquisitive and eager to learn.
At Kinderland, one part of our K.I.N.D.E.R. multidisciplinary lands for holistic development includes cReativeland. Our art programme offers new stimulations for curious young minds, allowing your little ones to expand their creativity through exploration and discovery! We build positive learning dispositions in young children, inculcating calm and composure, and help inspire their liking and appreciation for art.
Another form of creative expression is through music. Kinderland's Children's Music Programme (CMP) provides our children with the opportunity to play musical instruments, while younger ones enjoy the learning delights of an early foundation in music. With access to musical instruments, our Kinderland children could use them to express themselves and to create music. Through creative expression with music and arts, children hone their sense of aesthetics, rhythm, and coordination.
During the programme, the children will have constant support and guidance from trained teachers, giving them the best experience throughout the learning process.
The impact of the pandemic on our children's educational journey will only become apparent in the coming years. However, the return to a safe, in-person schooling will make all the difference. Act now and find out more about enrolling your child in Kinderland, the preschool that will help uncover your child's potential and gain essential life skills with a growth mindset.