As preparation is underway for your child to return to preschool, are you worried that your child might face separation anxiety? Kinderland has a couple of quick tips that you can explore together with your child, to help ease them into a smooth transition on returning to school.
1. Walk down memory lane
Picking up photos of your child with their classmates and teachers can be a great conversation opener. Talking about their friends can help your child build a form of familiarity to the faces he/she will meet back at school. At Kinderland, our children are given the opportunity during this period, to meet their friends via our live e-classroom sessions regularly. This is to ensure that the form of familiarity is present and maintained, which helps our child better adapt when they return to preschool.
Photos of the preschool's facilities and surroundings can also help the child stay familiar with the school environment. Strike up meaningful conversations with your child from time to time about their friends, teachers and the school to reminisce fond memories that the child has of going to school.
2. Getting familiar with routine
Place your child on a routine that he/she will go through on a normal school day basis. The routine should include things like setting an alarm for the timing they usually wake up for school, exercise, meals and nap time. These schedules will help them adapt better and rewind their body clock as per before school closure.
Before returning to school, you can take the opportunity to reinforce your child's understanding of the COVID-19 virus and the importance of personal hygiene and wearing a mask. Getting them to put on the mask while at home will help them adapt better. They can start with wearing it for 1 hour, and then gradually increasing the duration to as per school hours.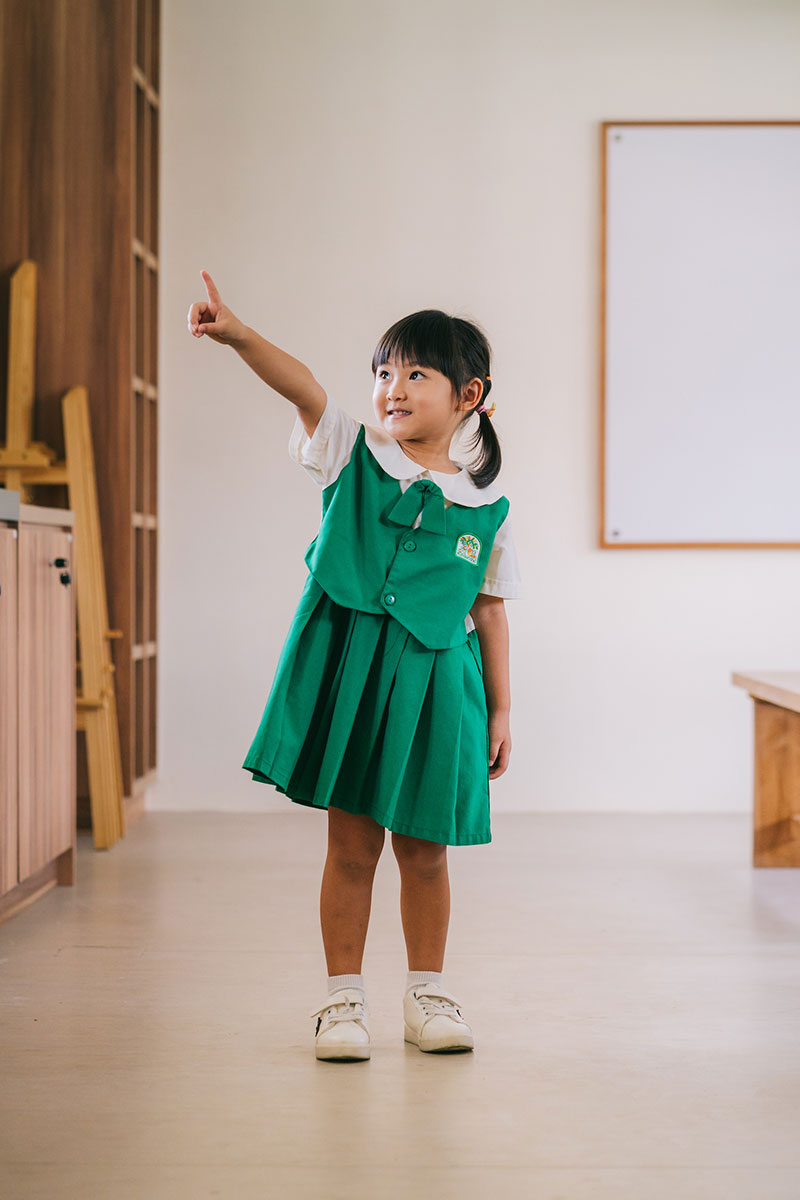 In order to learn to differentiate and respect the time set aside for our live e-classroom sessions and for leisure, Kinderland encourages our children to put on their uniform during the daily live e-classroom sessions. This helps to create in them a psychological mindset to be aware of time spent for school and for home or play.  This subtle association is helpful especially during this period where there is an absence of the physical school setting.