Kinderland Choa Chu Kang (Sunshine Place) [Preschool & Infant]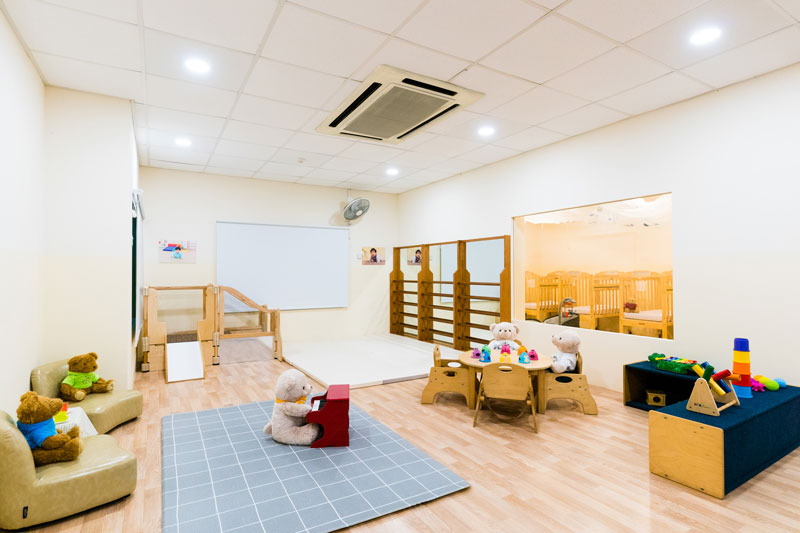 Infant Care - Warm, secure and responsive environment for your baby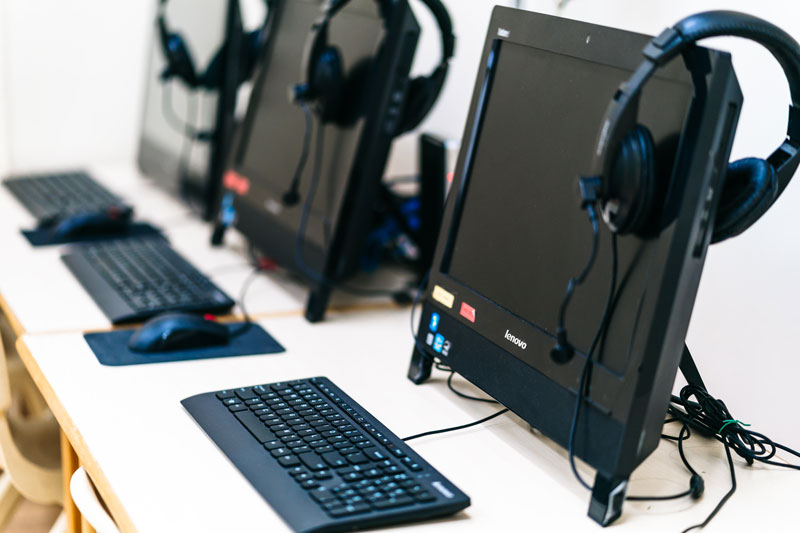 Unique learning environment with rich outdoor experiences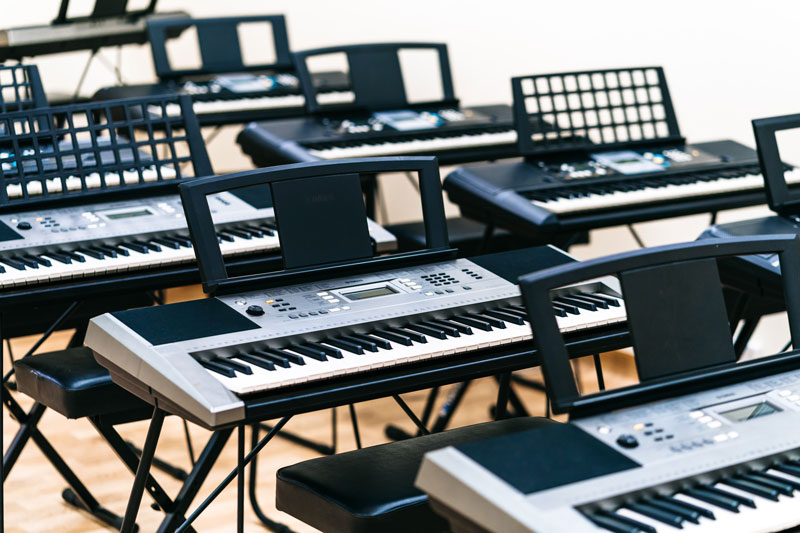 Learn keyboard music beneficial for advancing cognitive development from professional music teachers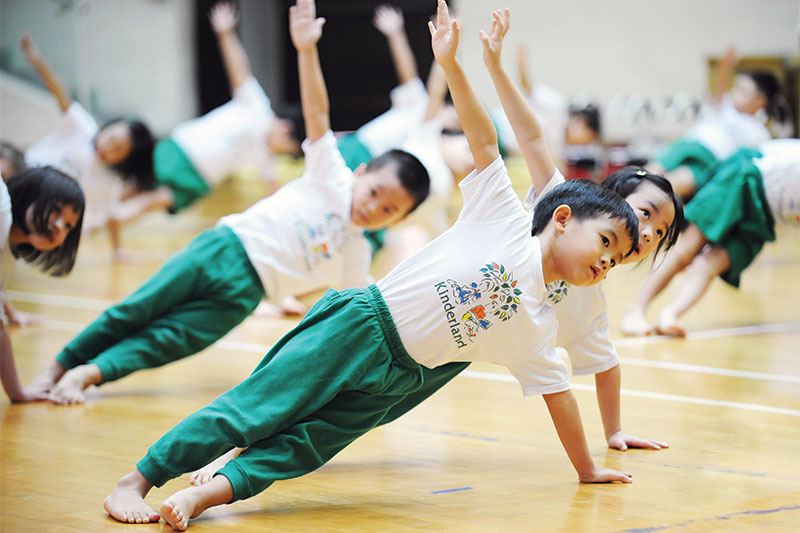 Children are exposed to various musical instruments, honing their musicality from young
Located in the vicinity of Keat Hong, Kinderland @ Sunshine Place has been at its current site since 1999, faithfully serving the residents living in the heartlands of Choa Chu Kang, Bukit Gombak and Bukit Batok. Many of the children who are currently enrolled have siblings who used to study at Kinderland, an affirmation of the quality of care and curriculum offered by Kinderland. The centre offers a family environment full of love and care. On top of that, teachers are long-serving staff who are passionate and enthusiastic about what they do, and have no qualms going the extra mile in ensuring the best for your child. Kinderland @ Sunshine Place offers infant care and preschool services.
Location Information
Address
:
BLK 475 Choa Chu Kang Ave 3, #02-15, Singapore 680475. (Sunshine Place)
Contact
:
6881 8818
Email
:
Please click here
Outdoor Areas
:
In the vicinity are shops offering different trades like salon, clinic, bakery, bookshop and supermarket which our children will visit during educational trips to extend learning on themes explored in lessons such as Occupation and Neighbourhood.
Operating Hours
:
Mondays to Fridays – 7:00am to 7:00pm

Please notify centre if you require childcare service on Saturdays from 7.00am to 2.00pm.
Programmes
| | | |
| --- | --- | --- |
| Programmes | : | Infant & Toddler Care, Child Care |
| Sessions | : | Half Day, Full Day |
| Level | : | Infant, Nursery and Kindergarten |
| Age Group | : | 2 months to 6 years old |
Enrichment Courses
1) Art
2) Abacus
3) English Speech & Drama
Thanks teacher Jelly and Li李老师,wish both of u happy teacher's day 教师节快乐. Thanks for your understanding, unconditional love and patience 谢谢你们无私的奉献精神和爱护. Rayden kang 义贤 did improve his knowledge and wisdom and maturity.
Dear Mrs. M / Ma Laoshi,

Thank you for your patience & efforts to my little girl in school. Now my little girl has become more independent, brave & cheerful. She enjoys every moment she spent at school with teachers & peers.

Happy Teachers Day 🎉🎉🎉
Thank you to the Teachers and the assistants in Kinderland @ Sunshine Place for the dedication and warmth in handling my children.
Thank you to all the teachers and the principal-Mrs. Peh for the hard work to teach and guide our kids to become better people!

Special thanks to Mrs. Tay, a very kind, cheerful and Motherly teacher.

Happy Teachers' Day!
Dear Mrs M , Thank you for equipping my child for a better future. Hui Ying can now identify some letters and numbers, and we can see her progress academically and socially. Thank you for taking note of Hui Ying's dietary restrictions during lunch time. We appreciate your effort and dedication.
Teacher Ma is a patient and caring teacher. My daughter, Hui Ying , enjoys being in her class . Our heart felt appreciation for your care and guidance to Hui Ying for the past 3 months in nursery class. You are an awesome teacher! 🌹😃
Happy Teacher's Day to all teaching staffs of Kinderland…

The school principal and the teachers are very friendly and helpful. Makes us feel confident of the school. Keep up the good works…
Zachary has improved in terms of both speaking and actions. It's an amazing journey seeing him grow up with the guidance put by the teachers and non-academic staffs – Mrs Tay, Mrs Chua, Mdm Zhang, et al. Love from Zachary & family!
I would like to thank teacher Xin Fang for her patience and dedication in taking care of my son, Joseph. I really appreciate how she will share with me more about my child everyday when I pick him up. I can feel her heartfelt care and concern for him. Thank you and keep it up! Happy teacher's day!
I would like to thank all Teachers for their tremendous effort in preparing the home-based learning (HBL) activities. I can't imagine the time and effort needed to be put in into making HBL work for these children; a simple thanks won't be enough to express how much we appreciate your hard work.

It must have been hard for all the Teachers to leave their home and go to school during this critical period, while we are safely at home. Thank you. Even for those who are working from home, I greatly appreciate your efforts in balancing your personal and work life.

I have seen the works prepared for HBL. From these works, I can see the effort that's put in by each teacher in trying their best to teach the students in the best way possible. Hats off to all Teachers.

I can imagine the difficulties that arise from the change in the education system, and I humbly offer my appreciation to you teachers who have adapted. Right now, the children are learning through a whole new way of teaching, which may also be the future of teaching. No matter how much technology or educational system change, at the end of the day, it is the teacher who makes the changes in these children; you are their motivation and are one who help to guide and push them to achieve success. Teachers will always be the most valuable resource in the world.

Ashikha enjoyed every bit of her online learning and you have done a wonderful job. I also appreciated that I had a chance to learn Chinese.

Thank you again for everything. Please stay safe.
"I could also sense that Mrs Tay really loved the children a lot. Every lesson, she would always express her love for them and tell them how dearly she misses them. I can observe from my child's body language that he likes her a lot too. Mrs Tay also keeps a close eye on every child even on the ICT platform, and would call on students to ensure that they are with her. She also thinks of interesting activities, that increases our interaction with our children. These activities include the growing of bean sprouts and water painting.

Zhang Laoshi is a very encouraging teacher who is brimming with passion. She pays close attention to what she sees in the speaker's view panel on zoom, and would shower the children with lots of encouragement and praises for little actions that she noticed them doing. My child loves the attention by her, and always looks forward to his Chinese lessons. He is motivated by what the teacher says, and remember what the teacher tells him. For example, he keeps his toys because Zhang Laoshi says children should do so. Zhang Laoshi also endears herself to the kids through her very melodious voice, and she speaks in a way that the children like.

Ma Laoshi is one who takes her assignments responsibly and truly works hard at reaching out to the students. She is aware that the students in her class have varying standards of grasping the language and working speeds. Hence, she tries to differentiate the work according to their abilities, and often provides alternatives. By opening up her classroom, she now has to also ensure that the parents of a non-chinese background can understand her and support their child. She therefore not only has to teach, solve technical issues by herself, but also translate."
We would like to mention a few things with regards to the past 2 months of changes due to Covid-19, now that the kids are going back to school.

Given the rapidly changing Covid-19 situation, time was not on your side and we are also aware that decisions could at times be difficult to make, which is why we applaud yourself and the team for a job well done.

For the teachers, I commend their efforts in both embracing new ways of teaching (As I know using Zoom might be a first for some) and their ever present enthusiasm in making the lessons informative and interesting even though the lessons were online and this includes enrichment lessons as well.

Initially there were hiccups along the way when they were unfamiliar with Zoom functionalities. However, the teachers made commendable efforts to learn and familiarise themselves with the system in order to improve the children's learning experience.

We strongly believe that overall, it was a very well-coordinated effort, a job well done indeed, to ensure the objectives of the lesson, ensuring children could receive their education fruitfully, albeit in a different way.

Now that schools are reopening and lives are returning to normalcy, we would like to take this opportunity to thank you for the tremendous efforts you and your team have put in.
Dear Mrs Peh,

I would like to express my greatest appreciation and gratitude for the tremendous amount of effort and hard work put in by you, your team of teachers and staff for working tirelessly behind the scenes to keep the lessons going daily.

It has been a challenging period of time during the Circuit Breaker for your team to bring the lessons to Zoom platform and ensuring the kids still learn at home daily.

Even though Circuit Breaker is nearing its end, the next wave of challenge is coming on the preschool environment again. We appreciate your continuous preparation to make this possible and safe for the kids to return to school once again.

Once again, I want to thank you and your team for making the school a safe and clean environment for the children to return to school again.

Thank you.